Lago di Bolsena, Italy (Province of Viterbo, Region of Lazio)
Lake Bolsena is a beautiful lake nestled in the central Italian countryside, with small towns on its shores, such as Montefiascone, Marta, Capodimonte or the main town of Bolsena (only here there is some tourism). It is one of the cleanest lakes in Italy, with large shady trees on the shores. Access to the lake shore is possible almost everywhere, it is considered an example of the development of soft tourism. The lake exudes tranquillity and is ideal as a place to relax. There are beautiful medieval villages to visit in the wider surroundings.
Lago di Bolsena, Italien (Provinz Viterbo, Region Latium)
Der Bolsenasee ist ein herrlicher, in die mittelitalienische Landschaft eingebetteter See, mit kleinen Städtchen an seinen Ufern, wie z.B. Montefiascone, Marta, Capodimonte oder den Hauptort Bolsena (nur hier gibt es etwas Tourismus). Er zählt zu den saubersten Seen Italiens, mit großen, schattenspendenden Bäumen an den Ufern. Der Zugang zum Seeufer ist fast überall möglich, er gilt als Beispiel für die Entwicklung eines sanften Tourismus. Der See strahlt Ruhe aus und ist ideal als Erholungsort. In der weiteren Umgebung gibt es schöne mittelalterliche Ortschaften zum Besuchen.
shared by Jürgen Ries from Bad Dürkheim (GER)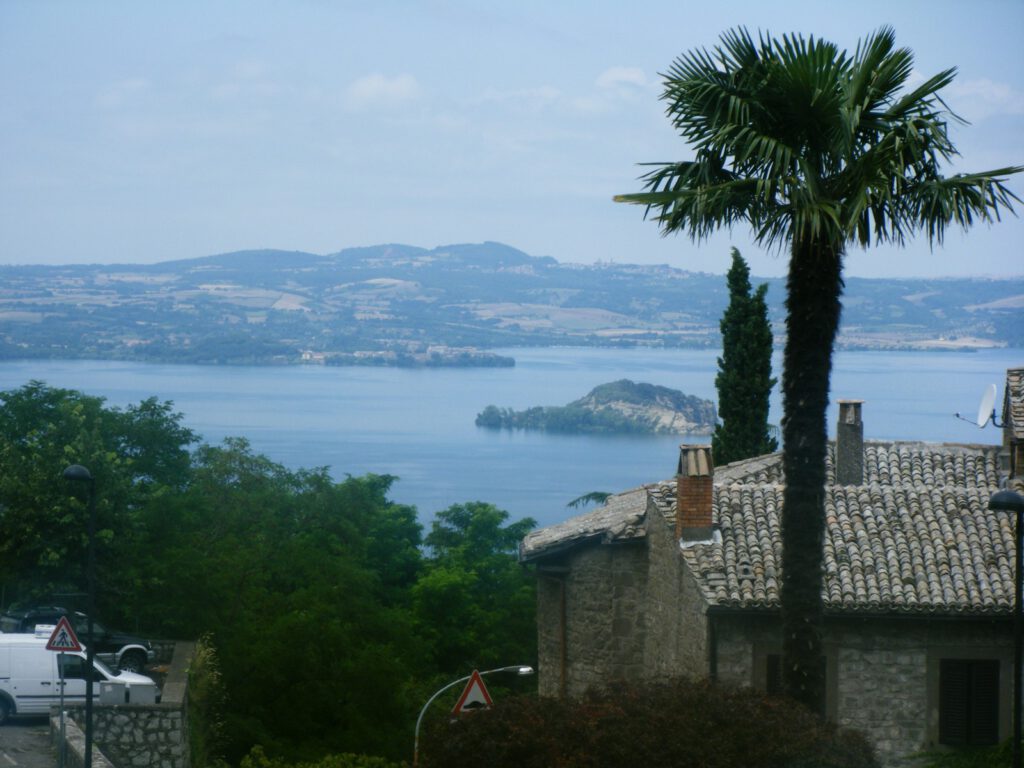 By car 1085 km, about 12 hours, from Bad Dürkheim, or by train from Mannhein to Roma Termini about 10 hours and continue to Montefiascone (1.5 hours).
Mit dem PKW 1085 km, etwa 12 Stunden, ab Bad Dürkheim, oder mit dem Zug ab Mannhein bis Roma Termini etwa 10 Std. und weiter bis Montefiascone (1,5 Std.)